Publishing with a purpose
Children, Young People and Families - All titles
Showing 85-96 of 237 items.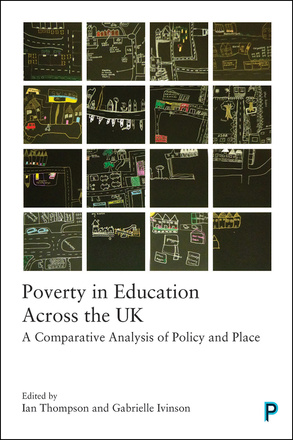 A Comparative Analysis of Policy and Place
The nuanced interconnections of poverty and educational attainment across England, Scotland, Wales and Northern Ireland are explored in this unique analysis. Experts investigate how different educational structures and policies affect teachers' engagement with marginalised groups and consider how inequalities might be reduced.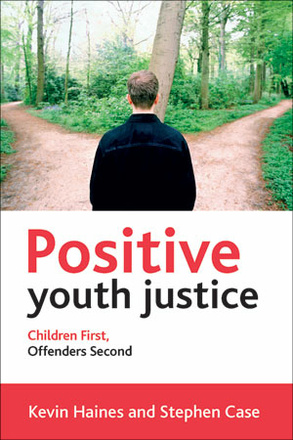 Children First, Offenders Second
This topical book outlines a model of positive youth justice: Children First, Offenders Second (CFOS), which promotes child-friendly, diversionary, inclusionary, engaging, promotional practice and legitimate partnership between children and adults to serve as a blueprint for other local authorities and countries.

Available

Paperback

GBP 23.99 GBP 19.19 Add to basket

Available

Kindle

GBP 23.99 GBP 19.19

Available

EPUB

GBP 23.99 GBP 19.19 Add to basket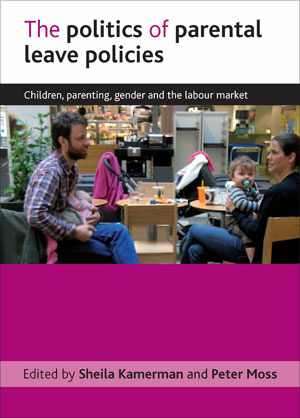 Children, parenting, gender and the labour market
The politics of parental leave policies addresses how and why, and by whom, particular policies are created and subsequently developed in particular countries. It examines the factors that bring about variations in leave policy, covering fifteen countries in Europe and beyond.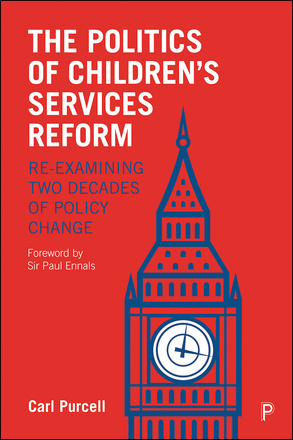 Re-examining Two Decades of Policy Change
Drawing on access to prominent policy makers, Purcell examines the origins and impact of children's services reform under recent Labour and Conservative-led governments, including Labour's Every Child Matters programme and the Munro Review. He also reassesses the impact of high-profile child abuse cases, including Victoria Climbié and Baby P.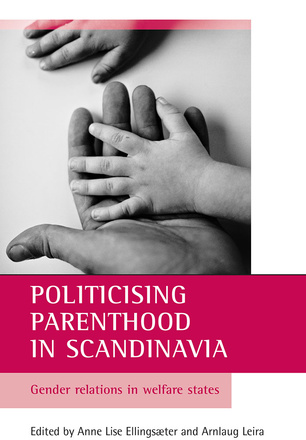 Gender relations in welfare states
How to respond to the needs of working parents has become a pressing social policy issue in contemporary Western Europe. This book highlights the politicising of parenthood in the Scandinavian welfare states - focusing on the relationship between parents and the state, and the ongoing renegotiations between the public and the private.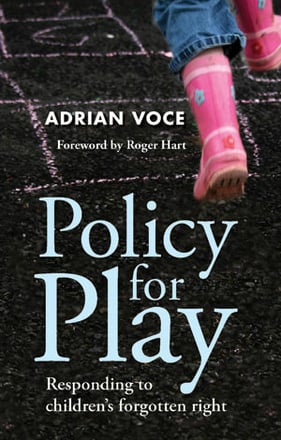 Responding to Children's Forgotten Right
Using the UK government's play strategy for England (2008-10) as a case study, this is the first book to look in detail at children's play within public policy. It is an essential tool for practitioners and campaigners around the world.

Available

Paperback

GBP 17.99 GBP 14.39 Add to basket

Available

EPUB

GBP 17.99 GBP 14.39 Add to basket

Available

Kindle

GBP 17.99 GBP 14.39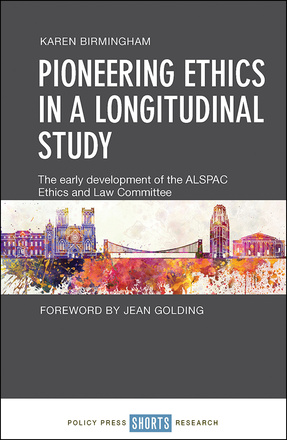 The Early Development of the ALSPAC Ethics and Law Committee
An examination of the early work of the innovative Avon Longitudinal Study of Parents and Children Ethics and Law Committee. It will help anyone involved in other cohort studies to understand how ethical policies evolve.

Available

Hardback

GBP 53.99 GBP 43.19 Add to basket

Available

Kindle

GBP 18.99 GBP 15.19

Available

EPUB

GBP 18.99 GBP 15.19 Add to basket

Available

PDF How can local communities effectively build peace and reconciliation before, during and after open violence? This trailblazing book gives practical examples, from the Global North and Global South, on communities alleviating conflict and enabling transformation in divided societies.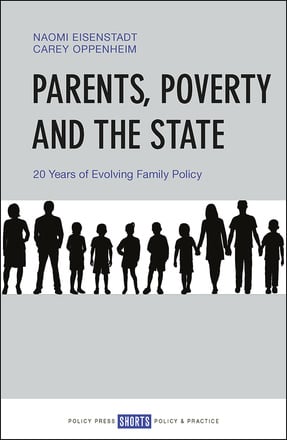 20 Years of Evolving Family Policy
Naomi Eisenstadt and Carey Oppenheim explore the radical changes in public attitudes and public policy concerning parents and parenting, arguing that a more joined-up approach is needed to improve outcomes for children: both reducing child poverty and improving parental capacity by providing better support systems.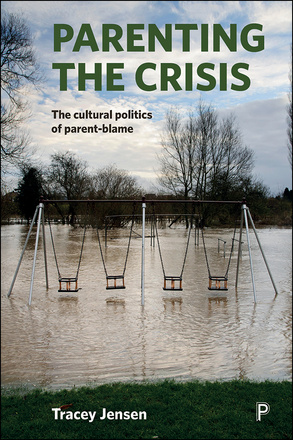 The Cultural Politics of Parent-Blame
This book examines how pathologising ideas of failing, chaotic and dysfunctional families create a powerful consensus that Britain is in the grip of a 'parent crisis' and are used to justify increasingly punitive state policies.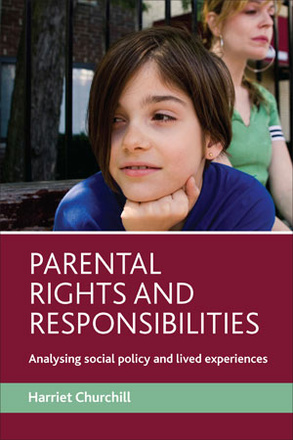 Analysing social policy and lived experiences
Child welfare, state welfare and parenting issues are high on the UK policy agenda; this timely book examines recent policy developments, parental perspectives about parenting and child-rearing and parental rights to 'welfare state support'.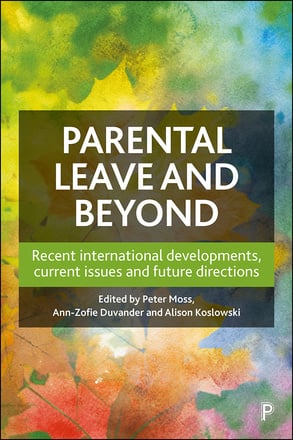 Recent International Developments, Current Issues and Future Directions
This volume provides an international perspective on parental leave policies in different countries, goes beyond this to examine a range of issues in depth, and aims to stimulate thinking about possible futures and how policy might underpin them.