Publishing with a purpose
Community Development - Policy and Practice
Showing 1-12 of 27 items.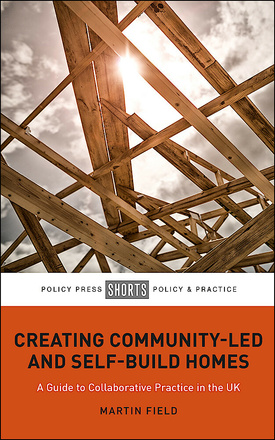 A Guide to Collaborative Practice in the UK
Examines 'self-build housing' and 'community-led housing', discussing the commonalities and distinctions between these in practice, and what could be learned from other initiatives across Europe.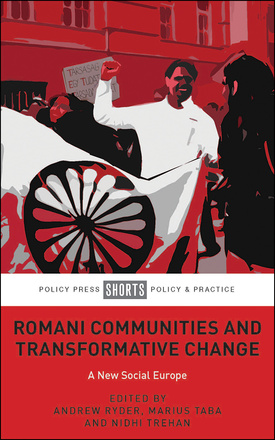 A New Social Europe
Drawing on Roma community voices and expert research, this book challenges conventional discourses on Romani identity, poverty and exclusion. Through the transformative vehicle of a 'Social Europe', it presents new strategies for framing social justice for Romani communities across Europe and provides innovative solutions to these dilemmas.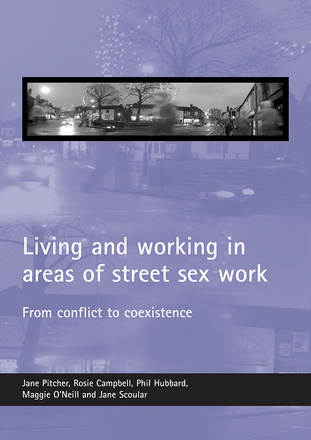 From conflict to coexistence
There has been considerable recent policy debate and community concern on street sex work in local neighbourhoods. This report examines how residential areas characterised as areas of female street sex work are shared by different sections of the community and considers community and policy responses. Free pdf version available at www.jrf.org.uk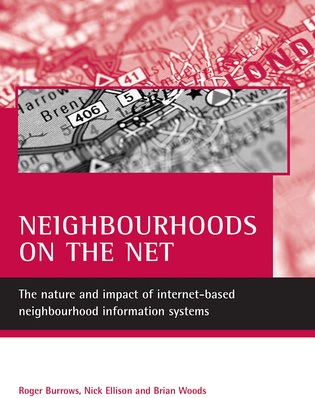 The nature and impact of internet-based neighbourhood information systems
How a neighbourhood is viewed can affect the lives of those who live there and the attitudes and behaviour of others towards them. This report examines the increasing use and sophistication of Internet-Based Neighbourhood Information Systems and considers their potential impact on how neighbourhoods are viewed. Free PDF available at www.jrf.org.uk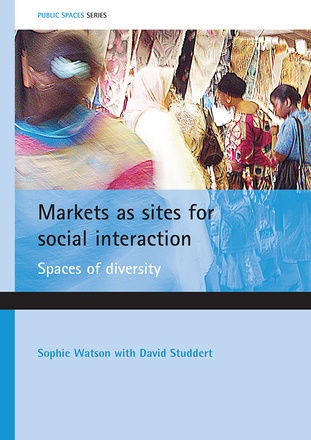 Spaces of diversity
This survey is the first comprehensive account of English markets as a social space. It investigates markets throughout the country and comes to some surprising conclusions about the role they play in the world of modern Britain.
A free pdf version of this report is available online at www.jrf.org.uk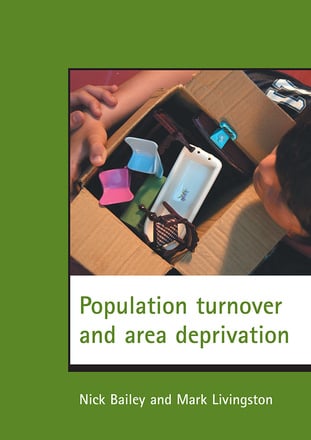 Understanding the dynamics of population turnover or migration driving area change is key to improving efforts at neighbourhood regeneration and developing mixed or sustainable communities. This report provides the first analysis of neighbourhood migration flows for the whole of England and Scotland.
A free pdf is available at www.jrf.org.uk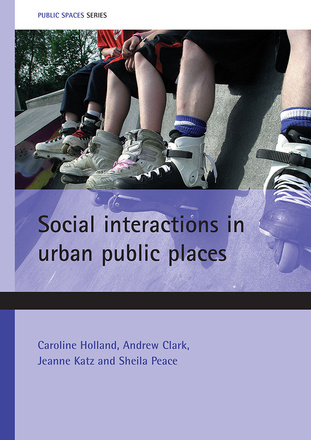 This report examines how different people use public spaces and analyses how social interactions vary by age, gender or place.
A free pdf version of this report is available online at www.jrf.org.uk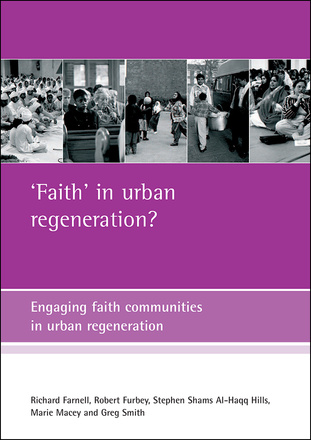 Engaging faith communities in urban regeneration
Community involvement is seen as essential for urban regeneration, but it often proves elusive. The UK government has identified 'faith communities' as an important resource. This report explores the present and potential contribution of religious communities and their members, and the tensions and controversies involved in engaging with 'faith'.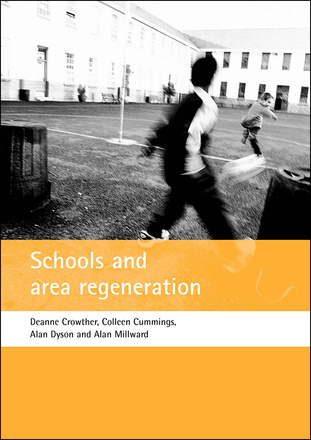 This report explores the ways in which schools serving two economically and socially disadvantaged urban areas have attempted to balance their educational aims with growing demands to engage in community life. It focuses on the relationship between the schools and their communities and on outcomes in terms of individual and community development.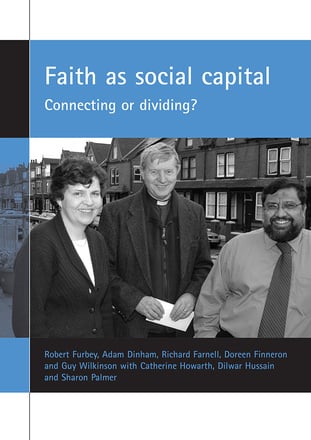 Connecting or dividing?
The UK government has identified Faith communities as important players in community development and regeneration. But religion is also associated with conflict and division. How far is this faith in 'Faith' justified? How far should Faith communities comply? This report assesses the debate and the evidence. Free PDF available at www.jrf.org.uk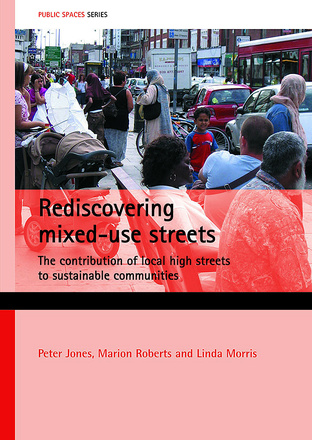 The contribution of local high streets to sustainable communities
Local urban high streets have the potential to meet policy aspirations with regard to sustainability and social inclusion, yet they have frequently been neglected. Drawing on case-studies in three different locations, this report provides a wealth of findings produced from a variety of sources.
A free pdf is available at www.jrf.org.uk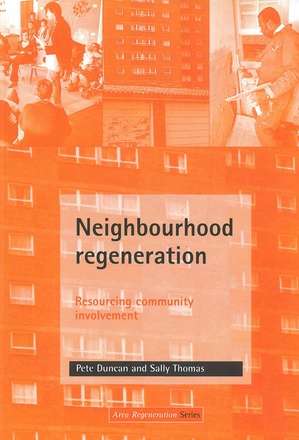 Resourcing community involvement
This book looks at how community capacity building is delivered within neighbourhood regeneration programmes, focusing on the key issue of resourcing. This review is framed within the context of the government's emerging national strategy for neighbourhood renewal, and the New Commitment to Regeneration initiative.