Community Development - Policy and Practice
Showing 1-12 of 28 items.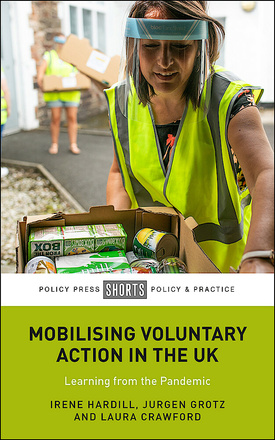 Learning from the Pandemic
The COVID-19 pandemic transformed the landscape of voluntary action. This book provides an overview of the constraints and opportunities of mobilising voluntary action across the four UK jurisdictions.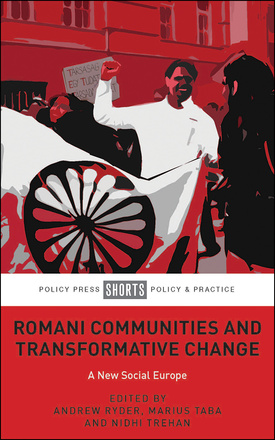 A New Social Europe
Drawing on Roma community voices and expert research, this book challenges conventional discourses on Romani identity, poverty and exclusion. Through the transformative vehicle of a 'Social Europe', it presents new strategies for framing social justice for Romani communities across Europe and provides innovative solutions to these dilemmas.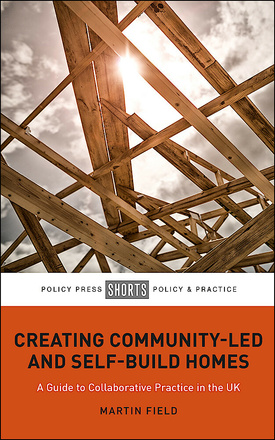 A Guide to Collaborative Practice in the UK
Examines 'self-build housing' and 'community-led housing', discussing the commonalities and distinctions between these in practice, and what could be learned from other initiatives across Europe.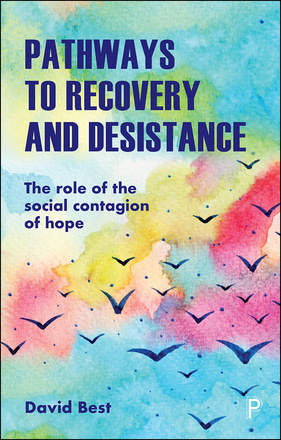 The Role of the Social Contagion of Hope
Available Open Access under CC-BY-NC licence. Using case studies and a strengths-based approach Best puts forward a new recovery and reintegration model for substance users and offenders leaving prison which emphasizes the importance of long-term recovery and the role that communities and peers play in the process.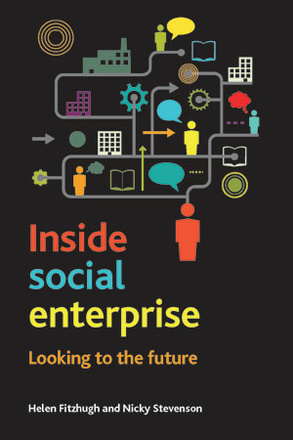 Looking to the Future
A lively and clear introduction to social enterprise, including nearly forty interviews with the most influential and experienced social enterprise practitioners, supporters, thinkers and policy makers.

Available

Paperback

GBP 23.99 GBP 11.99 Add to basket

Available

EPUB

GBP 23.99 GBP 11.99 Add to basket

Available

Kindle

GBP 23.99 GBP 11.99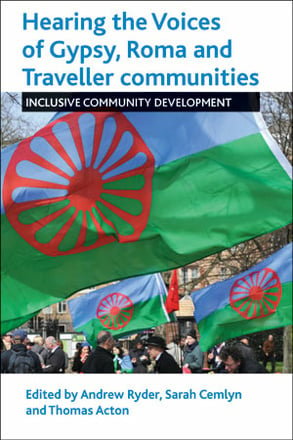 Inclusive Community Development
This book charts Gypsies Romany and Travellers community activism, and the community and voluntary organisations which support them. It describes the communities' struggle for rights against a backdrop of intersectional discrimination across Europe.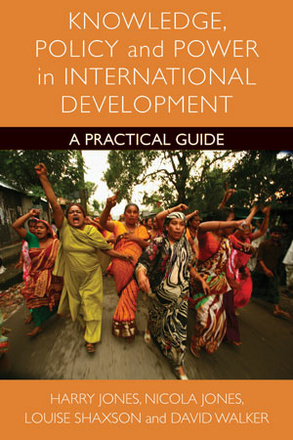 A Practical Guide
This book presents an academically rigorous yet practical guide to efforts to understand how knowledge, policy and power interact to promote or prevent change.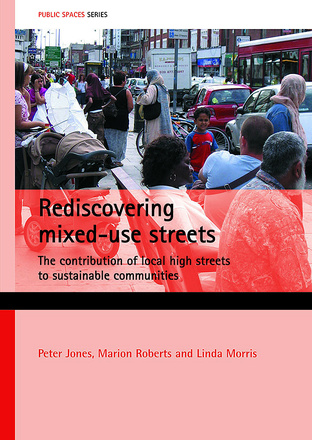 The contribution of local high streets to sustainable communities
Local urban high streets have the potential to meet policy aspirations with regard to sustainability and social inclusion, yet they have frequently been neglected. Drawing on case-studies in three different locations, this report provides a wealth of findings produced from a variety of sources.
A free pdf is available at www.jrf.org.uk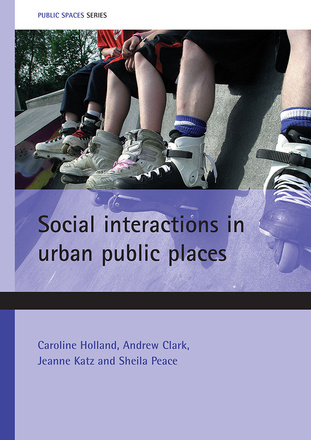 This report examines how different people use public spaces and analyses how social interactions vary by age, gender or place.
A free pdf version of this report is available online at www.jrf.org.uk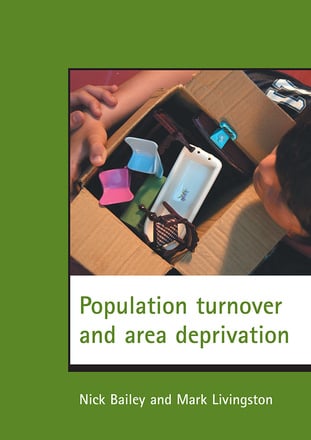 Understanding the dynamics of population turnover or migration driving area change is key to improving efforts at neighbourhood regeneration and developing mixed or sustainable communities. This report provides the first analysis of neighbourhood migration flows for the whole of England and Scotland.
A free pdf is available at www.jrf.org.uk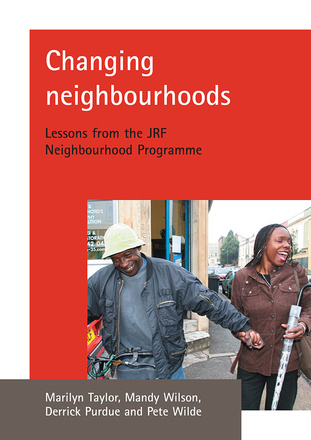 Lessons from the JRF Neighbourhood Programme
This report follows the progress of twenty very different neighbourhood organisations across three countries to explore the opportunities and challenges of neighbourhood renewal from a community perspective.
A free pdf version of this report is available online at www.jrf.org.uk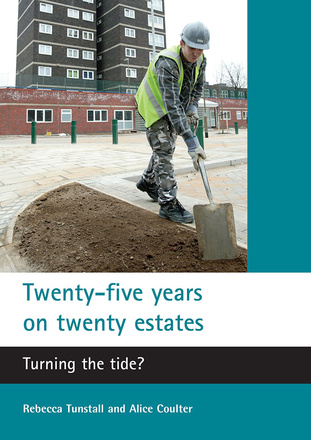 Turning the tide?
This report covers developments in 20 less popular and more problematic council estates, based on four waves of research since 1980.
It presents unique evidence of the impact of 25 years of social change and policy from Thatcher to Blair, a period in which the number of British council homes halved. 
A free pdf is available at www.jrf.org.uk