Publishing with a purpose
Connected Communities
Series Editors: Keri Facer, University of Bristol, UK and George McKay, University of East Anglia, UK.
The Connected Communities series showcases collaborative research between universities and communities, which seeks to understand the changing nature of communities and their role in addressing contemporary individual, societal and global concerns.

Based initially on the findings from the UK Research Council's Connected Communities Research programme, the series today brings together some of the most innovative writing on collaborative and co-produced research methods. It explores encounters between interdisciplinary research, culture and creativity, and the expertise and insights of communities themselves. It discusses how academic and public knowledge can be put into productive dialogue to achieve significant theoretical, methodological, creative and political breakthroughs.
The overarching aim of the series is to make a substantive contribution in three areas:
to the theoretical and empirical understanding of the role of communities (in contrast to, for example, individuals, policy makers, 'societies') in addressing contemporary individual, societal and global concerns
to the theory and practice of interdisciplinarity – in particular, to the bringing together of arts, humanities and social sciences perspectives and methods.
to the theory and practice of collaborative research with communities – in particular, to the use of interdisciplinary methods with communities who have previously often been excluded from formal research processes.
The series is strongly and reflexively interdisciplinary, and consequently draws on and contributes to a wide range of disciplines. 'Core' disciplinary areas include: cultural and social geography; participatory and community arts; design (social innovation); sociology; history; policy studies; economics (social innovation, asset-based development, creative industries); urban planning; community development; philosophy (studies of time in particular); new materialist studies; environmental studies; media and cultural studies; performing arts; representation (literature, film).
As series editors we want to encourage proposals for books that address clearly defined issues, themes and areas that demonstrably move forward thinking in an area related to the theoretical, methodological and political challenges described above. If the proposal is for a 'project book' it needs to be demonstrably more than, for example, a description of workpackages in the single project: authors and editors need to make the case for how their work will bring in new audiences and ideas, how it will address challenging issues and the contentious debates in the field of co-production and collaborative research.
The report, 'Creating Living Knowledge', which provides some context for the Connected Communities Programme, community-university relationships and the participatory turn in the production of knowledge, is available to download here.
Download the series flyer here.
You can download the full series rationale here.
Download the series guidelines here.
Showing 1-11 of 11 items.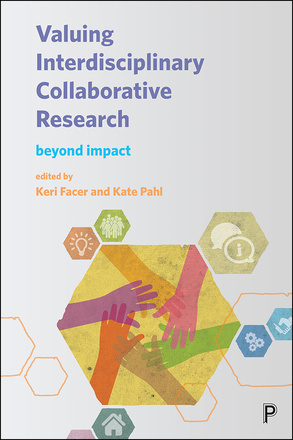 Beyond Impact
Universities are increasingly taking an active role as research collaborators with citizens, public bodies, and community organisations but they, their funders and institutions struggle to articulate the value of this work. This book addresses the key challenges in collaborative research in the arts, humanities and social sciences.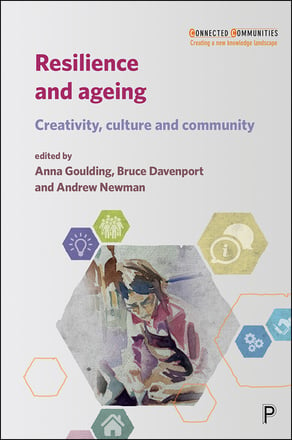 Creativity, Culture and Community
A multidisciplinary collection examining how cultural engagement can enhance resilience, reduce social isolation and help older people to thrive and overcome challenging life events and everyday problems associated with ageing.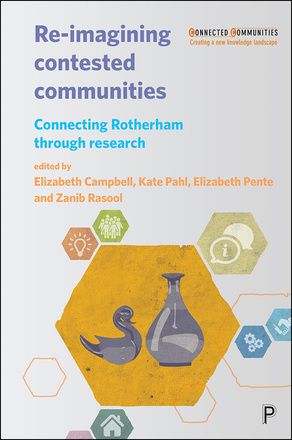 Connecting Rotherham through Research
Using history, artistic practice, writing, poetry, autobiography and collaborative ethnography, this book literally and figuratively re-imagines a place, presenting a 'how to' for researchers interested in community collaborative research and accessing alternative ways of knowing and voices in marginalised communities.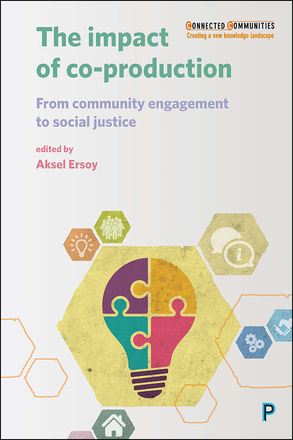 From Community Engagement to Social Justice
This text brings together academics, artists, practitioners and 'community activists' to explore the possibilities for and tensions of social justice work under the contemporary drive for community-oriented 'impact' in the academy.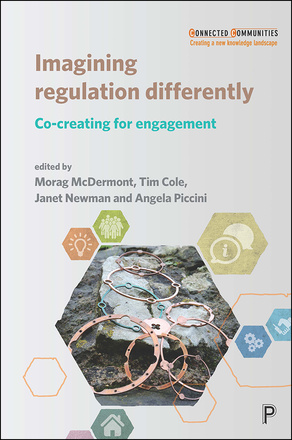 Co-creating for Engagement
This book innovatively explores how we can better apply a 'bottom-up' approach to the design of regulatory systems that recognise the capabilities, knowledge, passions and creativity of citizens in communities at the margins.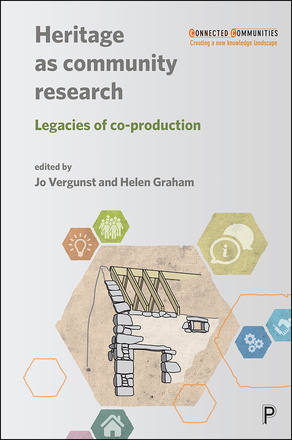 Legacies of Co-production
With a diverse range of case studies, and chapters co-written between academics and community partners, this book shows that co-produced research can be an empowering force by which communities stake a claim in the places they live.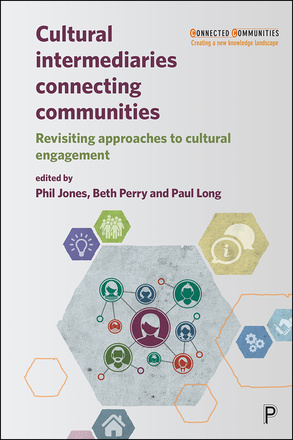 Revisiting Approaches to Cultural Engagement
This book considers the importance of cultural intermediaries, analysing their role as mitigators of the worst effects of social exclusion and examining the necessity to engage communities with different forms of cultural consumption and production.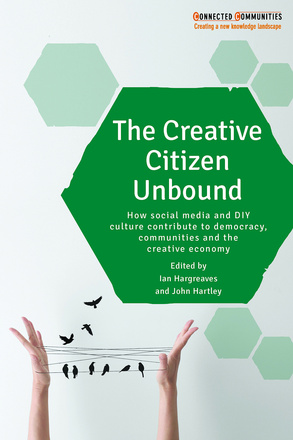 How Social Media and DIY Culture Contribute to Democracy, Communities and the Creative Economy
The creative citizen unbound explores the potential of civically-minded creative individuals in the era of social media and in the context of an expanding creative economy. Contributors examine creative citizenship's contribution to civic life and to social capital and its economic and cultural definitions of value.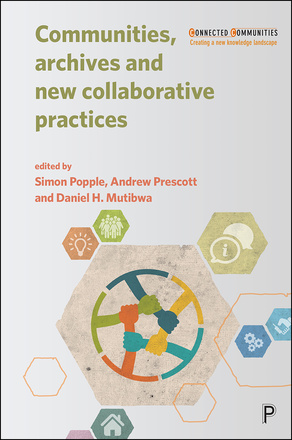 Using a wide range of case studies, this edited collection shows how community engagement and co-creation is challenging and extending the notion of the archive.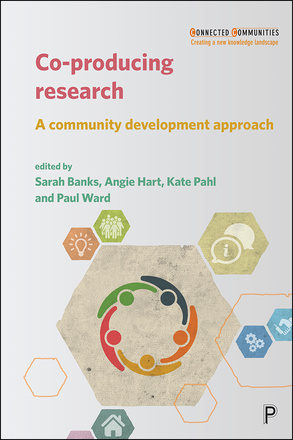 A Community Development Approach
This book shows how community groups can work in partnership with universities to imagine better futures and make them happen, co-producing knowledge to achieve positive change.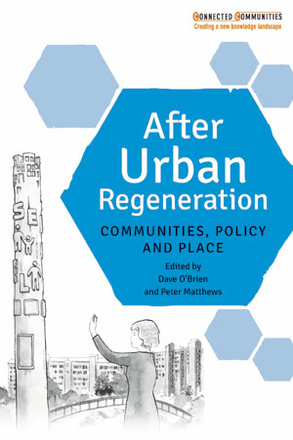 Communities, Policy and Place
Focusing on the history and theory of community in urban policy, and including a unique set of case studies that draw on artistic and cultural community work, After urban regeneration engages with debates on how urban policy has changed and continues to change following the financial crash of 2008

Didn't find what you were after?
Search again