Publishing with a purpose
Showing 37-48 of 100 items. A Multi-Agency Approach
Schools play a vital role in safeguarding children and young people, and this timely book examines how schools identify and respond to child protection concerns, and their engagement with local authority children's services.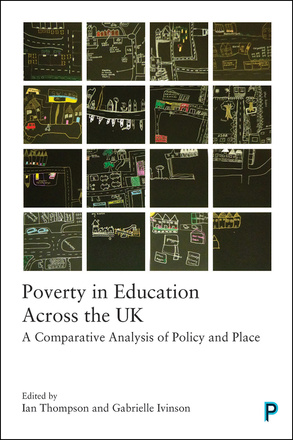 A Comparative Analysis of Policy and Place
The nuanced interconnections of poverty and educational attainment across England, Scotland, Wales and Northern Ireland are explored in this unique analysis. Experts investigate how different educational structures and policies affect teachers' engagement with marginalised groups and consider how inequalities might be reduced.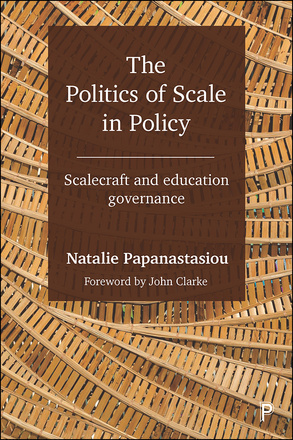 Scalecraft and Education Governance
Drawing on empirical data from the field of education governance, the book traces how scales are crafted and mobilised in policymaking practices, demonstrating that 'scalecraft' is key to understanding the production of hegemony.

Available

Hardback

GBP 79.99 GBP 63.99 Add to basket

Available

EPUB

GBP 27.99 GBP 22.39 Add to basket

Available

Kindle

GBP 27.99 GBP 22.39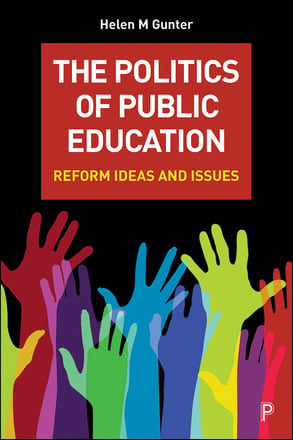 Reform Ideas and Issues
This book critically examines the key issues facing the public with implications for education policy makers, professionals and researchers, confronting current issues about social justice and segregation. She uses Arendtian ideas to help the reader to 'think politically' about education and how public services education can be reimagined.

Available

Hardback

GBP 79.99 GBP 63.99 Add to basket

Available

EPUB

GBP 27.99 GBP 22.39 Add to basket

Available

Kindle

GBP 27.99 GBP 22.39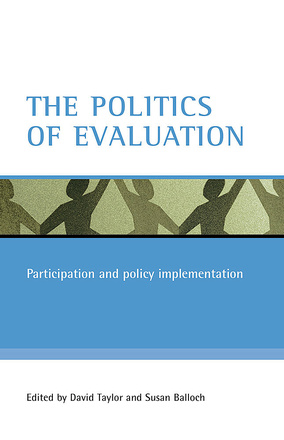 Participation and policy implementation
The widespread popularity of evaluation is based on the need to provide evidence of the effectiveness of policies and programmes. This book sees evaluation as an inherently political activity, and using a wide range of examples it relates practical issues in evaluation design to their political contexts.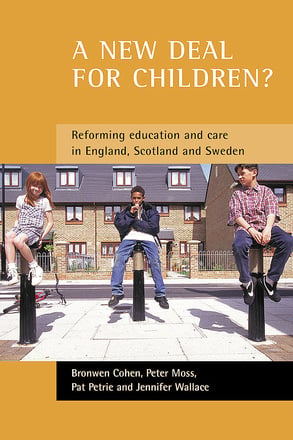 Re-forming education and care in England, Scotland and Sweden
Important reforms are taking place in children's services in the UK, with a move towards greater integration. In England, Scotland and Sweden, early childhood education and care, childcare for older children, and schools are now the responsibility of education departments. This book is the first to examine this major shift in policy.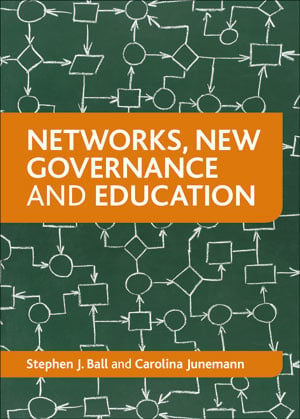 This topical book uses network analysis and interviews with key actors to address the changes in education, with a focus on education and the role of new philanthropy.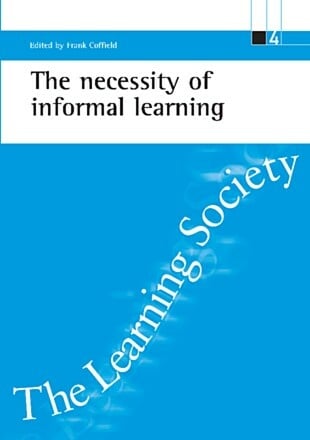 Policies to increase participation in learning need to concern themselves not only with increasing access and appreciating the different contexts in which learning takes place, but also with the different forms of learning. This report constitutes an exploratory study of the submerged mass of learning, which takes place informally and implicitly.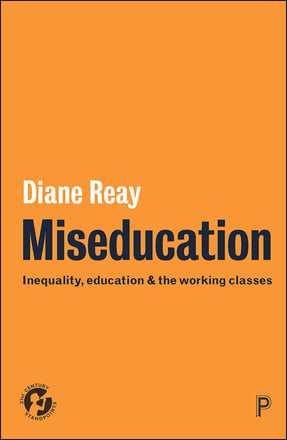 Inequality, Education and the Working Classes
This book brings Brian Jackson and Dennis Marsden's pioneering Education and the Working Class from 1962 up to date for the 21st century and reveals what we can do to achieve a fairer education system.

Available

Paperback

GBP 13.99 GBP 11.19 Add to basket

Available

EPUB

GBP 13.99 GBP 11.19 Add to basket

Available

Kindle

GBP 13.99 GBP 11.19
Socioeconomic disadvantage and experience in further and higher education
Despite the expansion of higher education, representation, level of participation and likelihood of academic success remain highest amongst young people from affluent areas and lowest amongst those from deprived neighbourhoods. This report identifies factors which impact upon the minority of disadvantaged young people who enter higher education.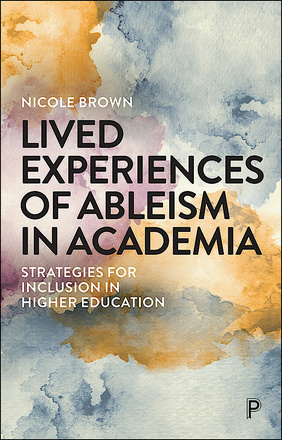 Strategies for Inclusion in Higher Education
Embedded in personal experiences, this collection explores ableism in academia. Through theoretical lenses including autobiography, autoethnography, embodiment, body work and emotional labour, contributors explore being 'othered' in academia and provide practical examples to develop inclusive universities and a less ableist environment.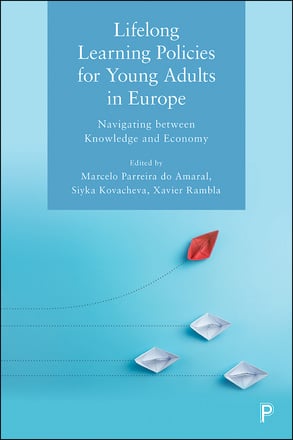 Navigating between Knowledge and Economy
This comprehensive collection discusses topical issues that are essential to both scholarship and policy making in the realm of lifelong learning policies and how far they succeed in supporting young people across their life courses, rather than one-sidedly fostering human capital for the economy.