Publishing with a purpose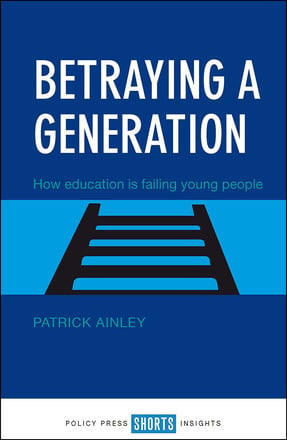 How Education is Failing Young People
Ainley explains how English education is now driven by the economy and politics, having failed to deliver upward social mobility and a brighter future. Concludes with suggestions for positive change.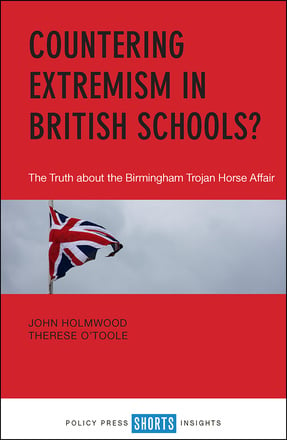 The Truth about the Birmingham Trojan Horse Affair
In 2014 the 'Trojan Horse' affair, an alleged plot to 'Islamify' several state schools in Birmingham, caused a previously highly successful school to be vilified. Holmwood and O'Toole challenge the accepted narrative and show how it was used to justify an intrusive counter extremism agenda.

Available

Paperback

GBP 13.99 GBP 11.19 Add to basket

Available

EPUB

GBP 13.99 GBP 11.19 Add to basket

Available

Kindle

GBP 13.99 GBP 11.19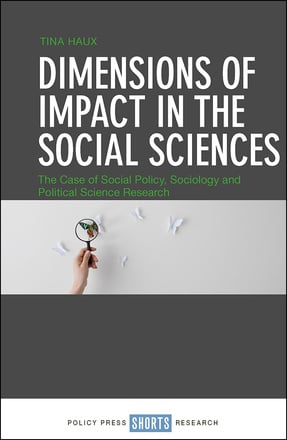 The Case of Social Policy, Sociology and Political Science Research
This concise, informative book analyses impact across the social sciences. Drawing on fifteen interviews with senior academics for a longitudinal view, the author sets out valuable recommendations of how and when scholars can achieve impact.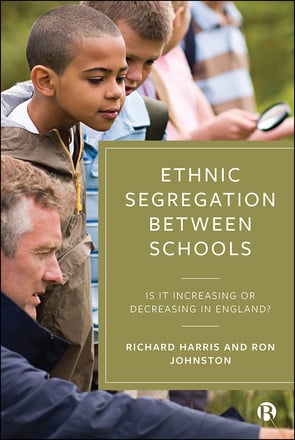 Is It Increasing or Decreasing in England?
This book uses up-to-date evidence to interrogate contemporary patterns of ethnic and social segregation at a school-level, looking at how the changing geographies of ethnic segregation reflect those of social segregation.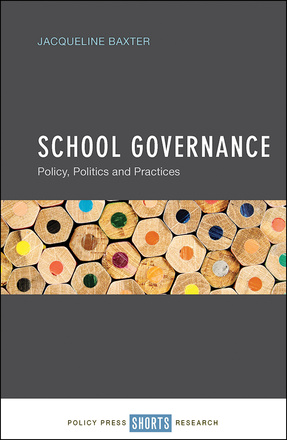 Policy, Politics and Practices
Informed by twenty years' experience as a school governor, Jacqueline Baxter considers what implications the 2014 'Trojan Horse' scandal has had for the future of a democratic system of education in England.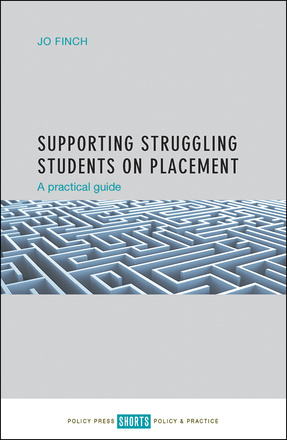 A Practical Guide
Practical guidance that will further knowledge and engender confidence for any teachers, assessors and supervisors on courses with a practice learning component, based on the authors first-hand experience and international multi-disciplinary research and literature.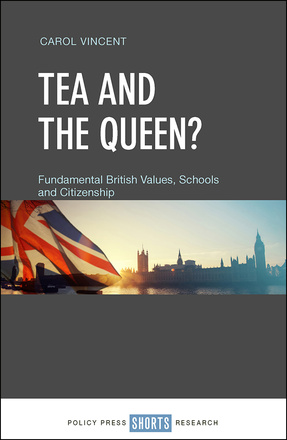 Fundamental British Values, Schools and Citizenship
Teachers in the UK are now required to promote 'British values' in schools to all pupils. This book draws on observations and teachers' views to discuss issues of citizenship, social class, ethnicity, religion, counter-extremism and community cohesion, and the implications of this policy for teachers, students and society.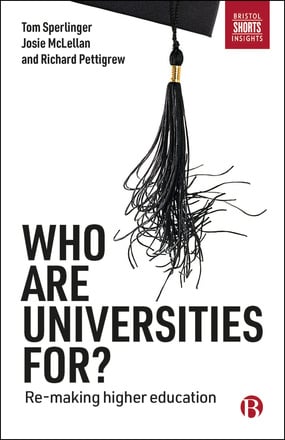 Re-making Higher Education
Who are universities for? argues for a large-scale shake up of how we organise higher education. It includes radical proposals for reform of the curriculum and how we admit students to higher education. Offering concrete solutions, it provides a way forward for universities to become more responsive to challenges.

Available

Paperback

GBP 12.99 GBP 10.39 Add to basket

Available

EPUB

GBP 12.99 GBP 10.39 Add to basket

Available

Kindle

GBP 12.99 GBP 10.39 Collectively Crafting the Rhythms of Our Work and Lives in STEM
By
Jennifer Leigh
,
Jennifer Hiscock
,
Cally Haynes
,
Anna McConnell
,
Emily Draper
,
Marion Kieffer
,
Kristin Hutchins
,
Davita Watkins
,
Claudia Caltagirone
,
Anna Slater
,
Larissa K.S. von Krbek
and
Nathalie Busschaert
Drawing on research carried out by the Women in Supramolecular Chemistry network, this book sets out the extent to which women working in STEM face inequality and discrimination. Using approaches more commonly associated with social sciences, such as creative and reflective research methods, it offers a path forward to inclusivity and diversity.