Publishing with a purpose
Policy & Politics
Advancing knowledge in public and social policy
Editors

Sarah Ayres,
University of Bristol, UK

Steve Martin,
Cardiff Business School, UK

Felicity Matthews,
Sheffield University, UK

Consulting Editor

Diane Stone,
Central European University, Hungary, University of Canberra, Australia and Vrije Universiteit Brussel, Belgium.
Important COVID-19 update - please read
Impact Factor and Ranking

2019 Impact Factor: 3.069 (2yr), 2.936 (5yr)
Ranked 10th of 48 in Public Administration;
20th of 180 journals in Political Science


2017 CiteScore: 2.43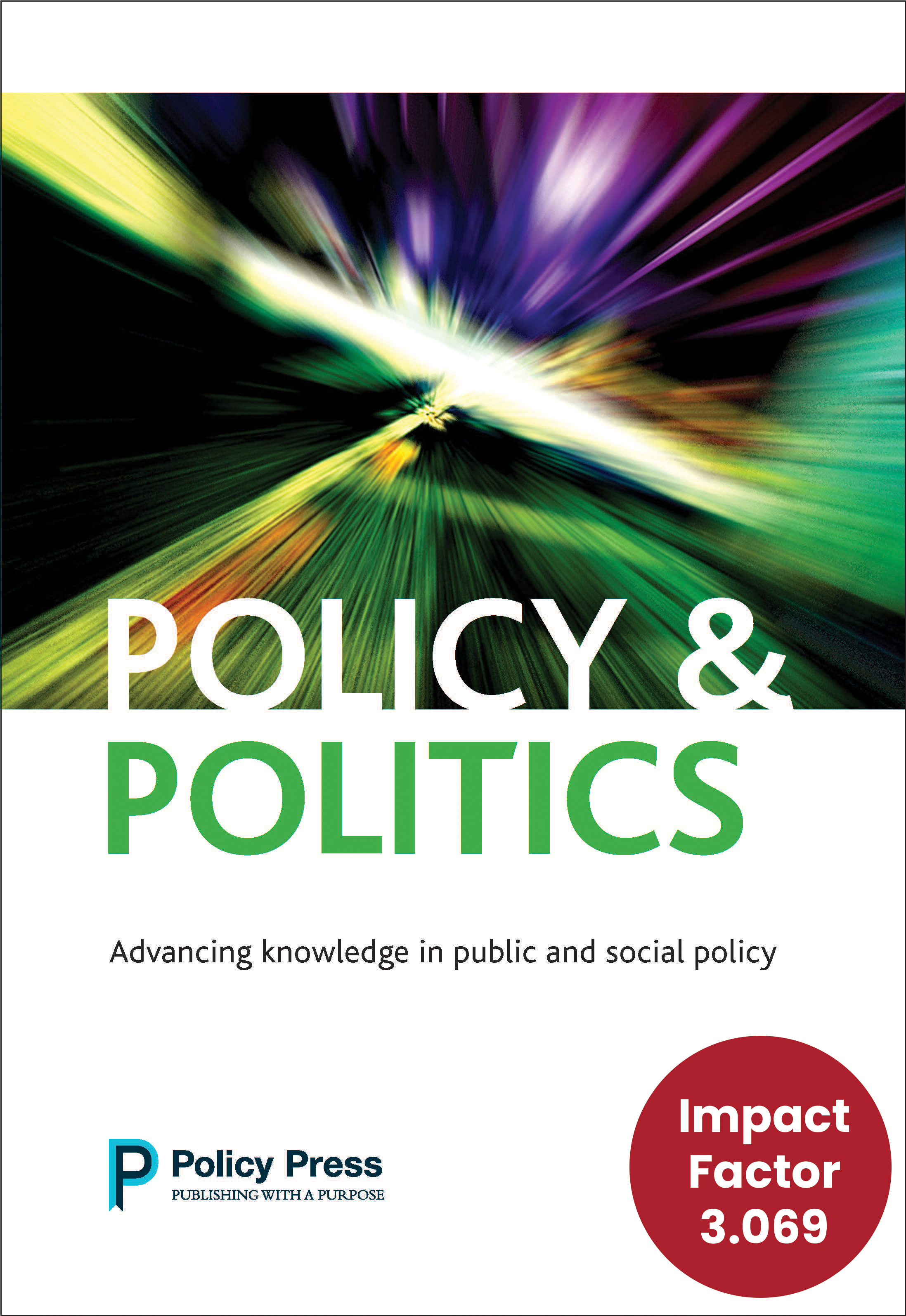 ISSNs
Print: 0305-5736
Online: 1470-8442
Frequency
January, April, July and October
About the journal

Policy & Politics
is a world-leading journal that is committed to advancing our understanding of the dynamics of policy-making and implementation. By exploring the interplay between political actors, governing institutions and policy issues, the journal contributes to theories of the policy process. By reflecting on the evolving context in which these interactions occur, it provides critical insights that are timely and fresh.
Read more