New Perspectives in Policy and Politics
Books in the series were first published as special issues of our Policy & Politics journal.
Edited by Oscar Berglund, University of Bristol, UK, Claire Dunlop, University of Exeter, UK and Chris Weible, University of Colorado, US..
"The 'New Perspectives' book series takes a reinvigorated Policy and Politics confidently into its fifth decade - even more determined than ever to shed new light on the complex inter-relationships between politics and policy making across a wide range of settings and time periods." Professor Andrew Jordan, University of East Anglia, UK
"The 'New Perspectives' book series offers critical reflections on contemporary debates in public and social policy by linking large scale political issues with micro level policy implementation – the hallmark of Policy & Politics." Professor Guy Peters, University of Pittsburgh University, US
The changing nature of politics and the contemporary challenges facing public and social policy demand new perspectives that contest existing assumptions and deliver new ways of understanding a changing world.
The New Perspectives in Policy & Politics book series focuses on state-of-the-art contributions that aim to re-orient perennial debates and open-up emerging seams of research. Topics range from institutional reform to network governance, and from public expectations to political inequality.
The series is inter-disciplinary in approach and international in scope. It seeks to publish books that are both theoretically-informed and policy-relevant. Most importantly, the fresh and innovative contributions to the series seek to challenge and redefine debates concerning both politics and public and social policy.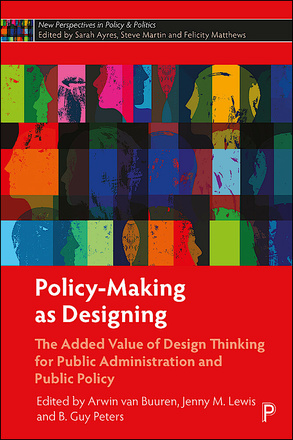 The Added Value of Design Thinking for Public Administration and Public Policy
First published as a special issue of Policy & Politics, this book presents original critical reflections on the value of design approaches and how they relate to the classical idea of public administration as a design science.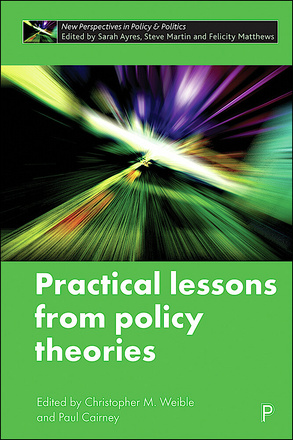 First published as a special issue of Policy & Politics, this critical and practical volume challenges policy theory scholars to change the way they produce and communicate research. Leading scholars propose eight ways to synthesis and translate knowledge to equip scholars to clearly communicate their insights with each other and a wider audience.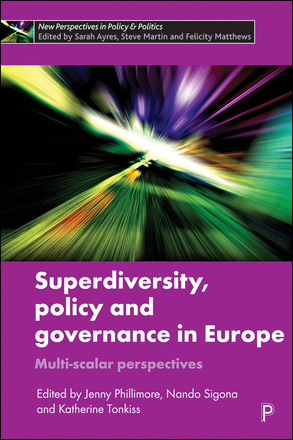 Multi-scalar Perspectives
First published as a special issue of Policy & Politics, this insightful volume brings together contributions from experts across Europe to explore the ways in which superdiversity has influenced the development of policy and to consider challenges for the future.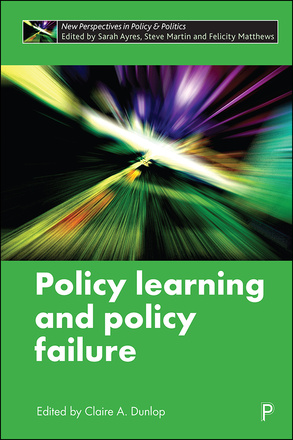 First published as a special issue of Policy & Politics, this updated volume explores policy failures and the valuable opportunities for learning that they offer.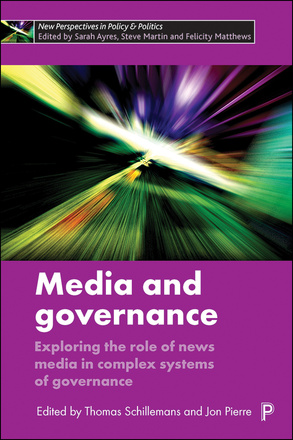 Exploring the Role of News Media in Complex Systems of Governance
First published as a special issue of Policy & Politics, this book considers the impact of media-related factors on governance, policy, public accountability and the attribution of blame for failures.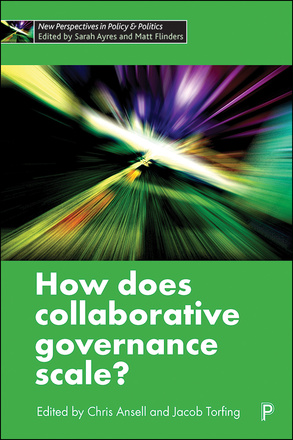 Explores the role of scale and scaling in collaborative governance focusing on a wide range of policy areas with cases drawn from Asia, Australia, Europe, and North and South America.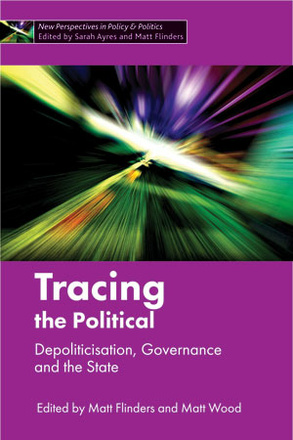 Depoliticisation, Governance and the State
Tracing the political uses a broad range of international case studies to chart the politicising and depoliticising dynamics that shape debates about the future of democracy and governance in the neoliberal state.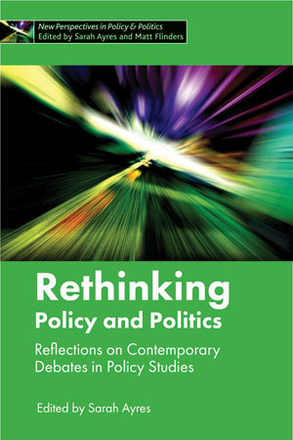 Reflections on Contemporary Debates in Policy Studies
The book offers critical reflections on the recent history and future direction of policy studies, advancing the debate by rethinking the ways in which scholars and students of policy studies can (re)engage with pertinent issues. First published as a Special Issue of Policy & Politics.

Didn't find what you were after?
Search again