Publishing with a purpose
Planning and Housing - Research
Showing 13-24 of 70 items.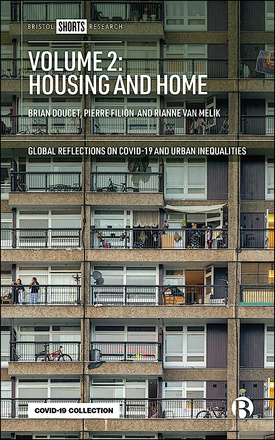 This book casts light on how the virus has impacted the experience of home and housing through the lens of wider urban processes around transportation, land use, planning policy, racism and inequality, and offers crucial insights for reforming cities to be more resilient to future crises.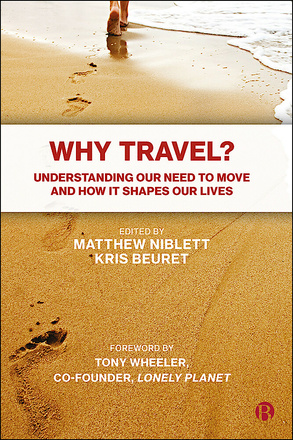 Understanding our Need to Move and How it Shapes our Lives
This book brings together leading experts to show how our travel choices are shaped by a wide range of social, physical, psychological and cultural factors, which have profound implications for the design of future transport policies.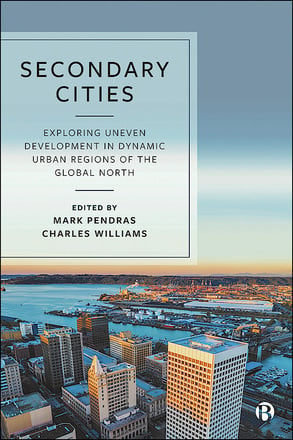 Exploring Uneven Development in Dynamic Urban Regions of the Global North
This book explores cities and intra-regional relational dynamics to challenge common representations of urban development 'success' and 'failure'. It provides innovative alternative relations and development strategies that reimagine the subordinate status of secondary cities.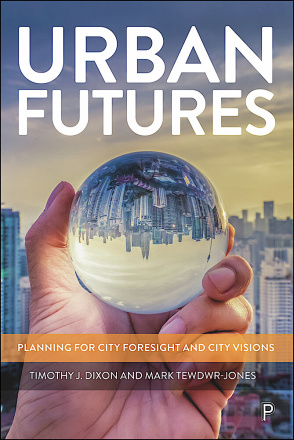 Planning for City Foresight and City Visions
City visions represent shared, and often desirable, expectations about our urban futures. This book explores the history and evolution of city visions, placing them in the wider context of art, culture, science, foresight and urban theory.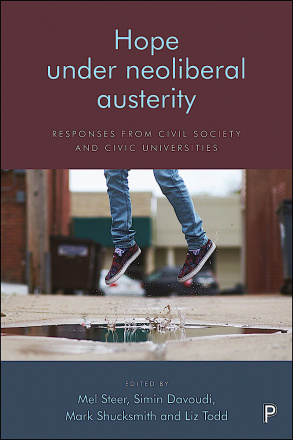 Responses from Civil Society and Civic Universities
This book explores the ways in which communities are responding today's society as government policies are increasingly promoting privatisation, deregulation and individualisation of responsibilities, providing insights into the efficacy of these approaches through key policy issues including access to food, education and health.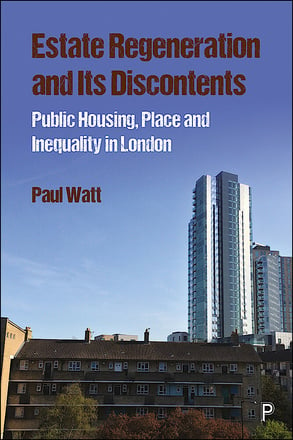 Public Housing, Place and Inequality in London
Using original interviews with estate residents in London, Watt provides a vivid account of estate regeneration and its impacts on marginalised communities in London, showing their experiences and perspectives. He demonstrates the dramatic impacts that regeneration and gentrification can have on socio-spatial inequality.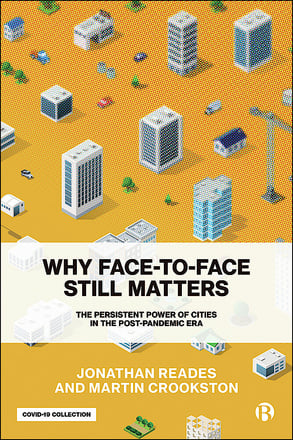 The Persistent Power of Cities in the Post-Pandemic Era
Why do businesses still value urban life over the suburbs or countryside? This accessible book makes the case for Face-to-Face contact, still considered crucial to many 21st century economies, and provides tools for thinking about the future of places from market towns to World Cities.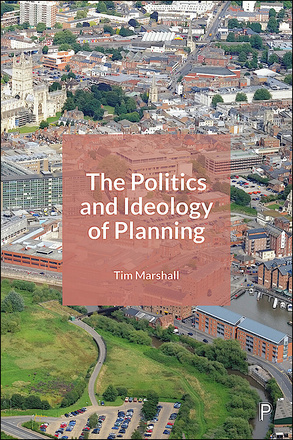 Marshall examines the ideological structuring of current planning models and the interplay of political interests. He analyses attempts at planning reform by recent governments to show how we can generate more effective political engagements for common gain.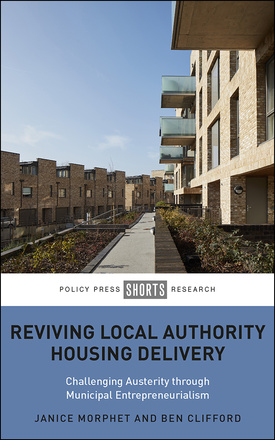 Challenging Austerity Through Municipal Entrepreneurialism
This book provides crucial insight into the fight back against austerity by local authorities through emerging forms of municipal entrepreneurialism in housing delivery, examines what this means for the changing relationship between local and central government and provides new ways of thinking about meeting housing need within and beyond the UK.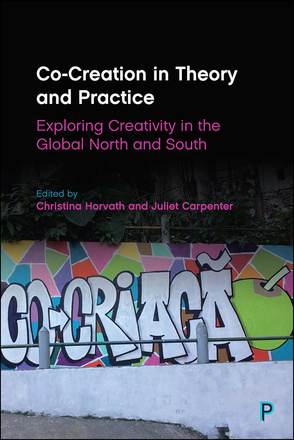 Exploring Creativity in the Global North and South
This book analyses a diverse range of experiences of Co-Creation in neighbourhood settings across the Global North and Global South. It brings together a unique collection of researchers, artists, residents and policymakers, all exploring creative ways to address neighbourhood challenges and effect change towards more socially just cities.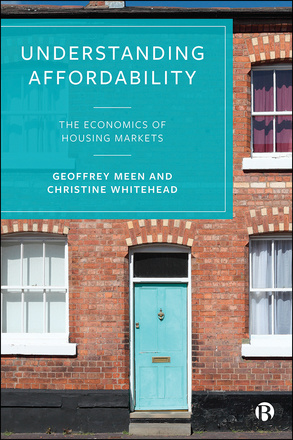 The Economics of Housing Markets
Written by two distinguished housing economists, this ambitious book tackles one of the most important socio-economic issues facing households today. Drawing from theoretical and empirical frameworks, the authors challenge conventional wisdoms in housing economics and policy and offer innovative recommendations to improve housing affordability.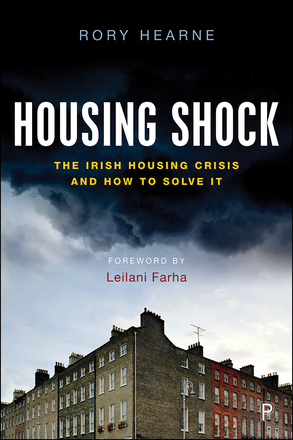 The Irish Housing Crisis and How to Solve It
Hearne contextualises the Irish housing crisis within its broader global context and examines its origins in terms of the extension of neoliberalism, marketisation and financialisation in housing. Using real voices and stories, he shows how the crisis is having profound impacts on equality, wellbeing and health.