Publishing with a purpose
Research in Comparative and Global Social Policy
Series Editors: Heejung Chung ,University of Kent, UK, Alexandra Kaasch, University of Bielefeld, Germany, and Stefan Kühner, Lingnan University, Hong Kong.
"Edited by excellent scholars, this book series is a timely attempt to create an interdisciplinary and truly global dialogue between academic researchers and international organizations involved in social policy."
Daniel Béland, Canada Research Chair in Public Policy and Professor, Johnson-Shoyama Graduate School of Public Policy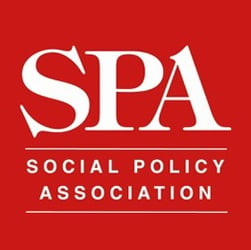 Published in association with the Social Policy Association.
"Global goals and supranational agreements increasingly shape domestic social policies: this welcome series promises in-depth country and comparative analyses that should stimulate critical reflection and provide much-needed evidence to inform national and trans-national policy choices."
Sarah Cook, Director, UNICEF Office of Research – Innocenti Research Centre
In a world that is rapidly changing, increasingly connected and uncertain, there is a need to develop a shared applied policy analysis of welfare regimes. Through a unique combination of comparative and global social perspectives, books in this series will address broad questions around how nation states and transnational policy actors deal with globally shared challenges.
Seeking to provide evidence based good practice to aid in shaping future social policies and cross the bridge between academic research and research developed in and by international organisations, this series will be of interest to academics and students in a wide range of disciplines and subject areas as well as staff of international organisations and other individuals involved in the processes of supranational and global social policy making.
Download the series flyer and the proposal guidelines.
Editorial advisory board 
Ana Marta Guillen Rodriguez, University of Oviedo, Spain
Bingqin Li, University of New South Wales, UK
Gaby Ramia, University of Sydney, Australia
Ilcheong Yi, UNRISD
Jolanta Aidukaite, Vilnius University, Lithuania
Keerty Nakray, O.P. Jindal University, India
Marianne Ulriksen, UNRISD
Markus Ketola, University of Ulster, Northern Ireland
Rianne Mahon, Wilfrid Laurier University, Canada
Ricardo Velazquez-Leyer, University of Bath, UK
Sophia Lee, Ewha Women's University, South Korea
Trudie Knijn, Utrecht University, Netherlands
Young Jun Choi, Yonsei University, South Korea
Call for book proposals
Proposals are invited for books that include one or a range of the following:
country case studies within a multi-level governance/scales frame
small, medium and large comparative studies that analyse social policy development and change
global social policy studies that address various fields of social policy in their transnational or global dimensions.

We particularly encourage original authored monographs based on cross-disciplinary and multi-method research that develops theoretical frameworks reaching across individual world-regions and global actors.


Contact regarding proposals
If you would like to submit a proposal, or to discuss ideas, then please contact the series editors:
Heejung Chung, h.chung@kent.ac.uk
Stefan Kühner, stefankuehner@ln.edu.hk
Alexandra Kaasch, mail@alexandra-kaasch.de
or the Series Commissioning Editor, Laura Vickers, Policy Press, laura.vickers@bristol.ac.uk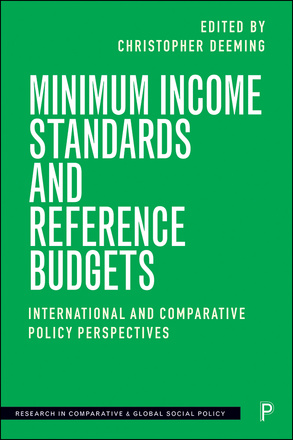 International and Comparative Policy Perspectives
Research into minimum income standards and reference budgets around the world is compared in this illuminating collection from leading academics in the field.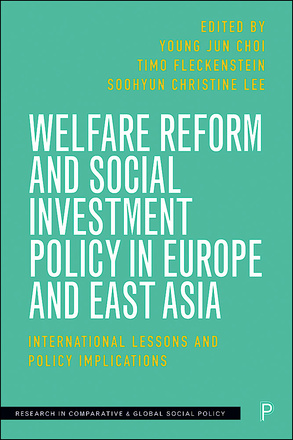 International Lessons and Policy Implications
Providing original observations, this seminal text analyses the emergence of social investment policies in both Europe and East Asia. Experts explore the roads and barriers towards effective social investment policies, derive practical social policy implications and highlight important lessons for future social policymaking.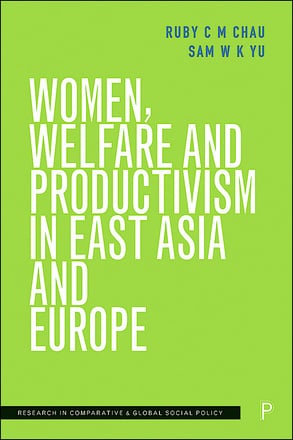 Developing the new framework of 'life-mix', which considers the mixed patterns of caring and working in different periods of life, this book explores the interplay of productivism, women, care and work in East Asia and Europe.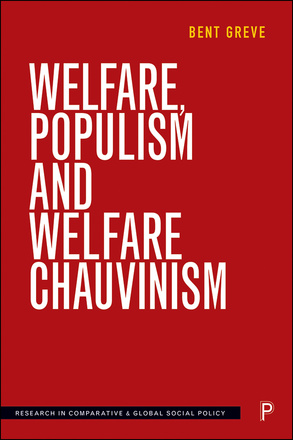 In a time of increasing inequality, why has there been a recent surge of support for political parties who promote an anti-welfare message? Using a mixed methods approach and newly released data, this book aims to answer this question and to show possible ways forward for welfare states.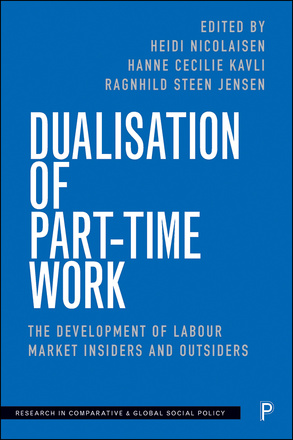 The Development of Labour Market Insiders and Outsiders
This book brings together leading international authors from a number of fields to provide an up to date understanding of part-time work at national, sector, industry and workplace levels.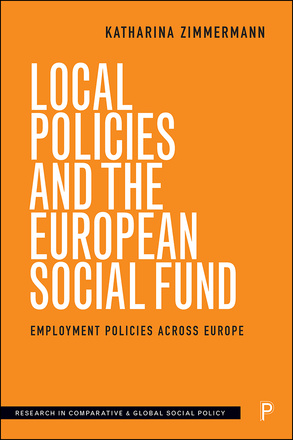 Employment Policies Across Europe
Comparing data from 18 local case studies across 6 European countries, and deploying an innovative mixed-method approach, this book presents comparative evidence on everyday challenges in the context of the European Social Fund (ESF) and discusses how these findings are applicable to other funding schemes.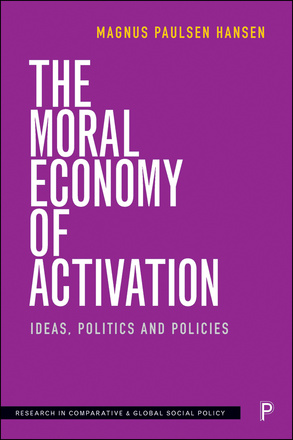 Ideas, Politics and Policies
By rethinking the role of ideas and morality in policy changes, this book illustrates how the moral economy of activation leads to a permanent behaviourist testing of the unemployed in public debate as well as in local job centres.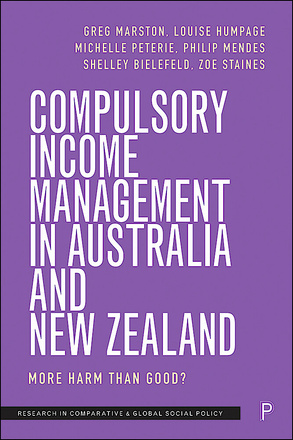 More Harm than Good?
Drawing on first-hand accounts from those living under the systems, this novel study explores the impact of Australia and Zealand's income management policies and asks whether they have caused more harm than good.

Didn't find what you were after?
Search again