Publishing with a purpose
Researching Criminal Justice
Crime and justice are issues of central political and public concern in contemporary Britain. This exciting series presents top quality research findings in the field. It will contribute significantly to policy and practice debates and aims to improve the knowledge base considerably. The series is essential reading for politicians and policy makers, academics, researchers and practitioners.
Showing 1-12 of 15 items.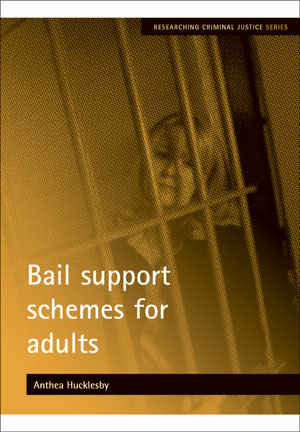 This important book makes a valuable contribution to an under-researched area. It includes an evaluation of the Effective Bail Scheme (EBS) and discusses the potential for the wider development of bail support schemes and some of the questions and challenges posed by their use.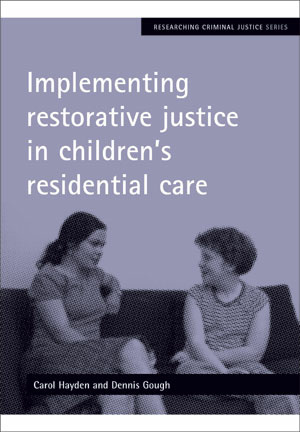 With the growth in the use of restorative justice and restorative approaches, this book takes an in-depth look at their applicability in the environment of children's residential care homes.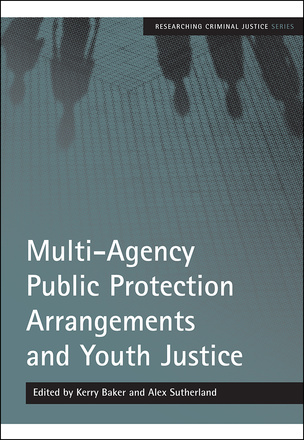 This report provides a detailed exploration of MAPPA policy and practice in order to prompt further debate about the implications of the risk paradigm for young people and youth justice practitioners.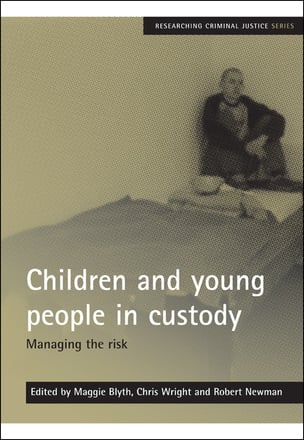 Managing the risk
Over the last decade, the reformed youth justice system has seen increases in the numbers of children and young people in custody, a sharp rise in indeterminate sentences and the continuing deaths of young prisoners. This report brings together contributions from leading experts to critically examine current policy and practice.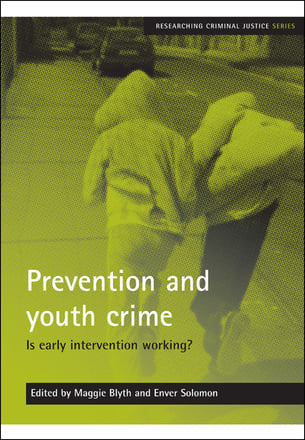 Is early intervention working?
The 2008 UK government Youth Crime Action Plan emphasises early intervention in work with young people who offend or considered to be 'at risk' of offending. This approach includes targeted work with families and a reduction in the numbers of young people entering the justice system. This report takes a critical look at early intervention policies.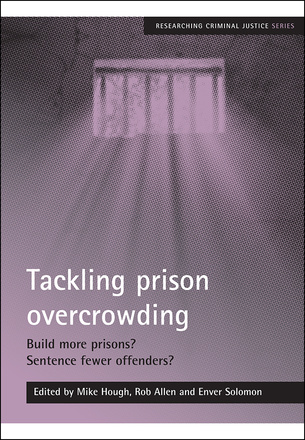 Build more prisons? Sentence fewer offenders?
Lord Carter's "Review of Prisons" (2007), proposed the construction of vast 'Titan' prisons to deal with the problem of prison overcrowding, the establishment of a Sentencing Commission for keeping judicial demand for prison places in line with supply, and further use of the private sector. This book is a response to these controversial proposals.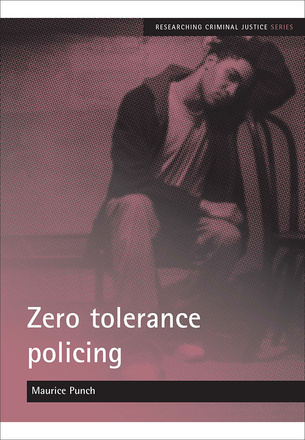 This book examines the key issues of what policing is about and who defines it by exploring the notion of zero tolerance and its application in different settings.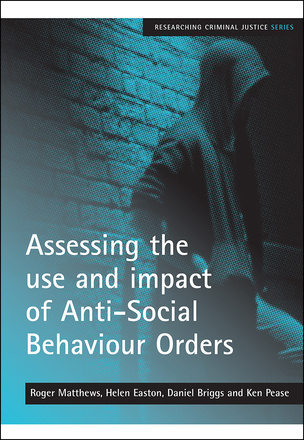 This book provides one of the first assessments of the widely used but extremely controversial Anti-Social Behaviour Orders (ASBOs) as a method for dealing with anti-social behaviour in the UK.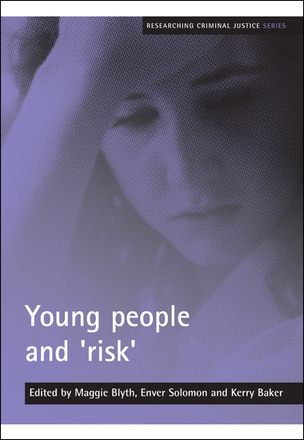 Alongside the current media preoccupation with high risk offenders, there has been a shift towards a greater focus on risk and public protection in UK criminal justice policy. This report draws together a distinguished panel to consider both the theory and application of the risk concept in work with young people and young adults that offend.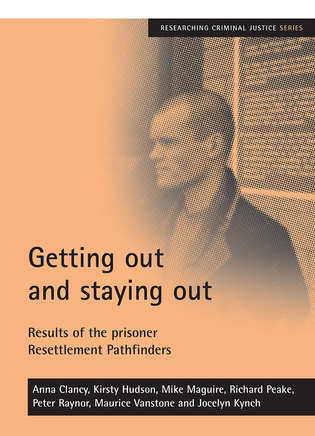 Results of the prisoner Resettlement Pathfinders
Short-term prisoners have exceptionally high reconviction rates. Growing recognition of this and of deficiencies in prison-probation coordination has accelerated 'resettlement' of ex-prisoners up the penal agenda. This report looks at the effectiveness of these strategies in detail through three case studies of 'Resettlement Pathfinders' projects.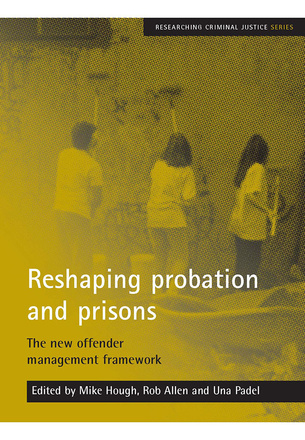 The new offender management framework
The Government has embarked on a programme of radical reform for the probation and prison services with the setting up of a National Offender Management Service (NOMS). This groundbreaking volume takes a critical look at the different aspects of the NOMS proposals, at a time when the Government is still working out the detail of its reforms.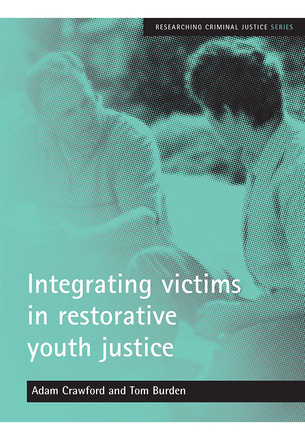 Current youth justice policy aims to introduce principles of restorative justice and involve victims in responses to crime. The challenges involved in delivering this in a form that is sensitive to victims are considerable. This report provides an evaluation of the manner in which one Youth Offending Service sought to integrate victims.

Didn't find what you were after?
Search again