Understanding Welfare: Social Issues, Policy and Practice
"This exciting series is essential reading for students across a range of subjects and courses who need to gain a comprehensive understanding of welfare issues."
Pete Alcock, University of Birmingham and Chair, Social Policy Subject Benchmarking Group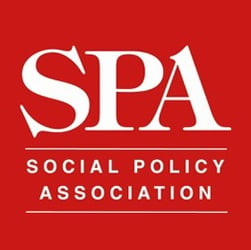 Published in association with the Social Policy Association and Social Policy Subject Benchmark compliant, this series helps students understand the causes of and responses to social issues.
Each textbook provides chapter-specific summaries, questions for discussion, illustrative boxes and diagrams to help understanding and full bibliographies.
Editorial Advisory Board
Elke Heins, University of Edinburgh, UK
Ruby Chau, University of Nottingham, UK
Lee Gregory, University of Birmingham, UK
Catherine Needham, University of Birmingham, UK
Sam Yu, Hong Kong Baptist University, Hong Kong
Kathy Boxall, Edith Cowan University, Australia
Gideon Calder, Swansea University, UK
Nathalie Morel, Sciences Po, France
"This is a series containing critically important in-depth analyses of a range of contemporary issues of special relevance to students of Social Policy, but also across the whole of the social sciences and to anybody with concerns for human welfare and social justice."
Hartley Dean, London School of Economics and Political Science 
"The series provides an invaluable resource for students, offering a wide range of engaging and accessible material on key social policy issues and ideas."
Ruth Lister, Loughborough University and House of Lords 
"Understanding Welfare provides a rich tapestry of theoretical principles and empirical case studies of global interest. An essential resource for teachers, students and practitioners to engage with pervasive forms of structural inequalities brought to such sharp relief by the iconic images of Black Lives Matter protests and the pandemic across the world."
Sangeeta Chattoo, University of York 
"A fantastic resource for understanding welfare at many levels – the principles and the practicalities; the big picture and the details; the local, national and international; the key issues and debates; the past, present and the future. The longevity of the series is important in providing context, but the books are also revised and refreshed, keeping the contents up to date. A wonderful resource for students. It is also great for authors, working with the Policy Press team is a delight, always clear-sighted and supportive. Highly recommended."
Jane Millar, Institute for Policy Research, University of Bath
Showing 1-12 of 22 items.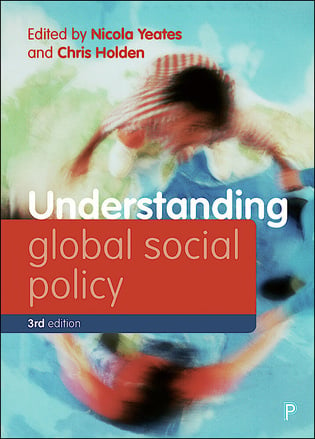 The third edition of this leading textbook offers a contemporary, lively and accessible overview of international actors and social policy formation, identifying key issues, debates and priorities for action in social policy across the Global South and North.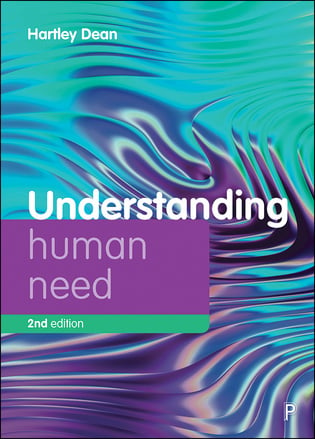 One of the few resources available to provide an overview of human need as a key concept in the social sciences, this accessible and engaging second edition models existing practical and theoretical approaches to human need while also proposing a radical alternative.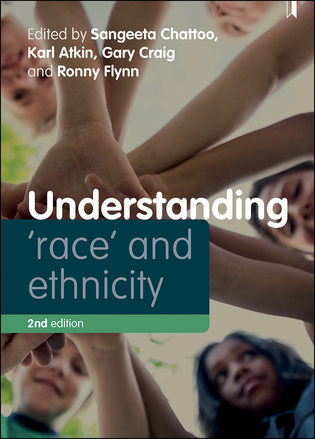 Theory, History, Policy, Practice
This new edition of a widely-respected textbook examines welfare policy and racism, alongside institutional racism and community cohesion within a broad policy framework.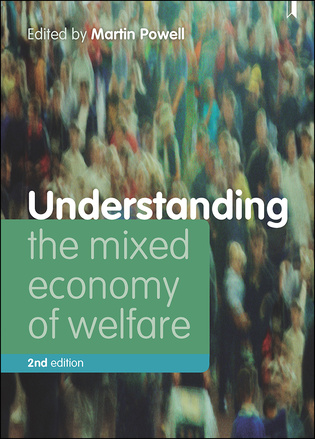 This updated edition, written by social policy and welfare experts, shows how the mixed economy of welfare links with the important conceptual and policy debates.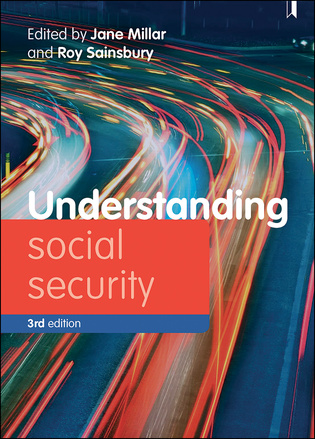 Issues for Policy and Practice
The political and economic landscape of UK social security provision has changed significantly since the 2008 financial crisis. This fully revised, restructured and updated 3rd edition of a go-to text book covers all the key policy changes and their implications since the elections of 2010 and 2015.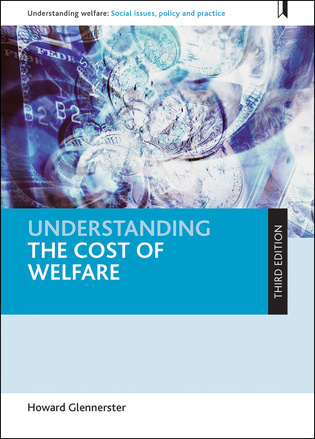 A substantial, authoritative, third edition of this important textbook about the impact of economic priorities and pressures on social policies at a time when neo-liberal arguments for reducing the burden of welfare are more dominant than ever before.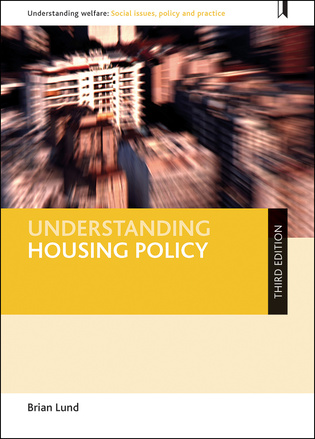 Focusing on principles and theory and their application in the process of constructing housing policy, with boxed examples and case studies throughout, this fully revised 3rd edition addresses the range of socio-economic factors that have influenced UK housing policy in recent years.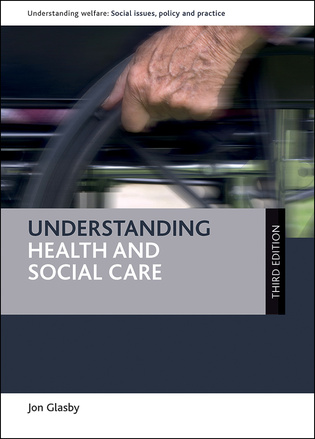 This engaging and accessible text, now in its third edition, provides a comprehensive introduction to health and social care. This new edition has been updated to cover recent developments, including the integrated care agenda, potential regional devolution and austerity.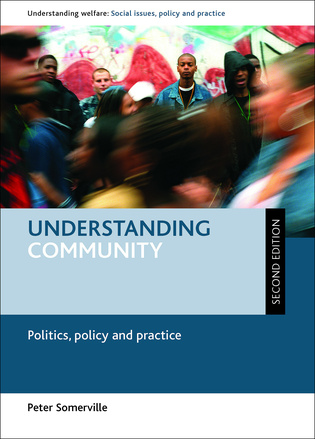 Politics, Policy and Practice
This substantially revised edition of a highly topical text applies a critical approach to themes introduced in the first edition including economic development, heath and housing, and draws upon theory from Marx and Bourdieu to offer a clearer understanding of community in capitalist society.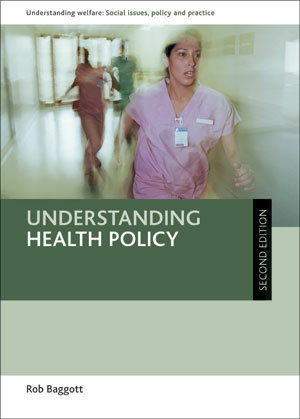 This fully updated edition of a bestselling book explores the processes and institutions that make health policy, examining what constitutes health policy, where power lies, and what changes could be made to improve the quality of health policy making.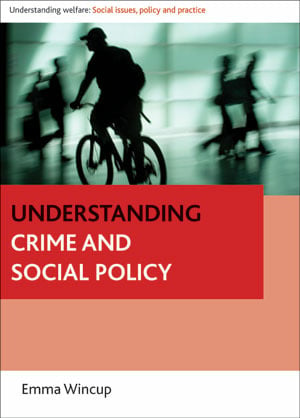 Understanding crime and social policy encourages readers to reflect upon the close connections, and sometimes tensions, between crime reduction and social policy agendas.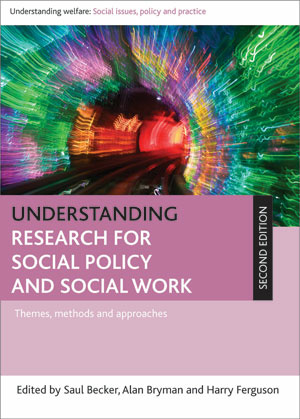 Themes, Methods and Approaches

Didn't find what you were after?
Search again