Our education list focuses on education policy and the inequalities that are both in-built in education systems and perpetuated by them.

Addressing these educational inequalities – whether that is access, quality, or opportunity – is the first step to addressing many of the social problems we are facing today. Through our publishing we seek to draw attention to key issues, influence debate, and put forward suggestions for change.

We publish quality critical work from leading academics and rising stars on topics covering policy issues and/or with a strong social justice approach. If you are interested in writing for us, please contact: bup-info@bristol.ac.uk.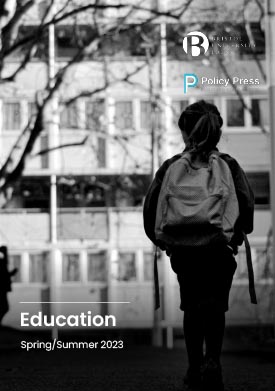 Our new Education catalogue is now available. Download the pdf here.





Browse Education articles on our Transforming Society blog.
Highlights