Publishing with a purpose
Research in Social Work
Series Editors: Anna Gupta, Royal Holloway, University of London, UK and John Gal, Hebrew University of Jerusalem, Israel.
We are delighted to announce a new book series: Research in Social Work. Published by the European Social Work Research Association and Policy Press, the series will form a collection of the best research on social work in Europe.

Books published under the banner of the Research in Social Work series will examine current, progressive and innovative research applications of familiar ideas and models in social work research. Promising to become a leading research collection for social work academics, researchers and practitioners, the Research in Social Work series will make a unique contribution to the academic and professional development of social work in Europe.
Download the series flyer.

Call for proposals

Series Editors, Anna Gupta and John Gal are inviting proposals for books drawing on original and cutting-edge research and which aim to influence social work academia and practice. The editors are particularly keen to receive submissions for comparative books on the practice of social work research, which engage with international research literature.
If you are interested in discussing ideas or submitting a proposal, please contact:
Anna Gupta, Royal Holloway, University of London, UK Anna.Gupta@rhul.ac.uk, John Gal, Hebrew University of Jerusalem, Israel john.gal@mail.huji.ac.il and Isobel Bainton, Commissioning Editor, Isobel.Bainton@bristol.ac.uk.
You can find out more about writing for Bristol University Press and Policy Press on our Information for authors page.

Editorial advisory board:
Andrés Arias Astray, Complutense University of Madrid, Spain
Isobel Bainton, Policy Press, UK
Inge Bryderup, Aalborg University, Denmark
Tony Evans, Royal Holloway, University of London, UK
Hannele Forsberg, University of Tampere, Finland
John Gal, Hebrew University of Jerusalem, Israel
Anna Gupta, Royal Holloway, University of London, UK
Todd I. Herrenkohl, University of Michigan, US
Ephrat Huss, Ben-Gurion University of the Negev, Israel
Stefan Köngeter, Eastern Switzerland University of Applied Science (OST), Switzerland
Manohar Pawar, Charles Sturt University, Australia
Ian Shaw, National University of Singapore and University of York, UK
Alessandro Sicora, University of Trento, Italy
Darja Zaviršek, University of Ljubljana, Slovenia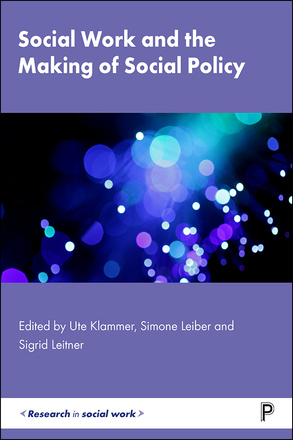 Bringing together international case studies, this book offers theoretical and empirical insights into the interaction between social work and social policy.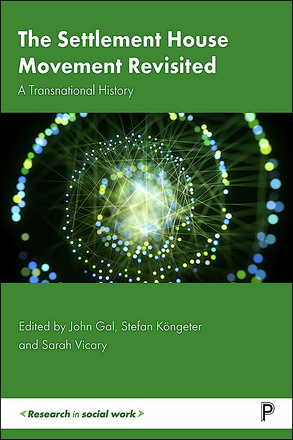 A Transnational History
This book provides a historical approach to the study of the Settlement House movement in relation to developments in social welfare and the profession of social work across a range of nations.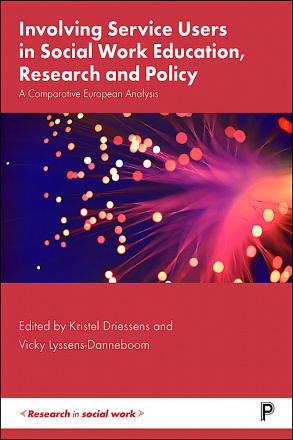 A Comparative European Analysis
Based on the results of a European Social Fund project, this book critically appraises the benefits and challenges of involving service users in social work research, practice and education.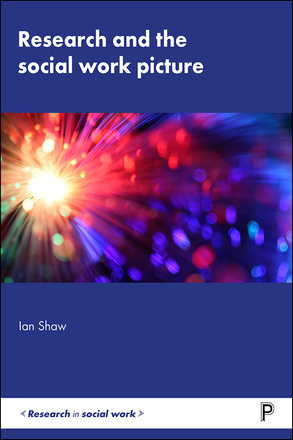 Drawing on evidence from across Europe, Asia and the USA, this accessible book covers how social workers can engage with research and draw on it in practice.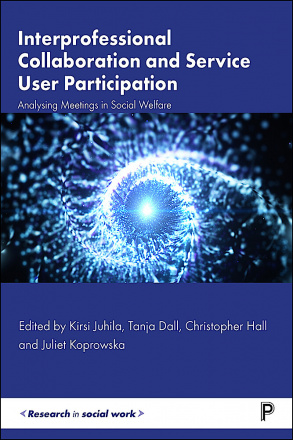 Analysing Meetings in Social Welfare
This book examines how interprofessional collaboration and service user participation are challenged in multi-agency meetings, demonstrating how collaborative and integrated welfare policy is contingent on the interactional practices of professionals and service users and providing examples of best practice.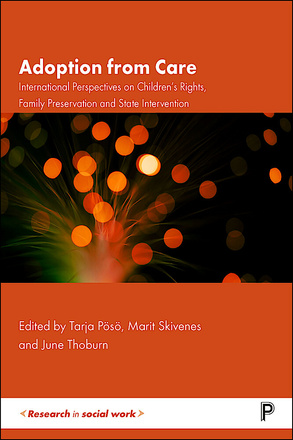 International Perspectives on Children's Rights, Family Preservation and State Intervention
EPDF and EPUB available Open Access under CC-BY-NC-ND. This book explores how children's rights are weighed against parents' rights in a range of countries, and examines how governments and legal and welfare professionals balance those rights following the decision that children cannot grow up in their parents' care.

Didn't find what you were after?
Search again