Publishing with a purpose
Social Policy Review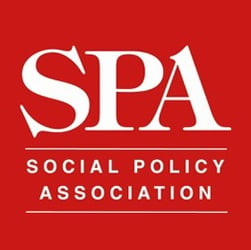 Published in association with the Social Policy Association.
Social Policy Review draws together internationally renown contributors to provide students, academics and all those interested in welfare issues with critical analyses of progress and change in areas of major interest during the past year.
Call for papers
We are excited to announce the call for papers for the 33rd issue of the annual Social Policy Review. This is a longstanding point of reference for scholars, researchers, teachers and students in higher education, practitioners in statutory and non-statutory health and social services and social policy decision makers. It comprises a collection of essays which examine issues and developments in the social policy field generally, addressing these in terms of their contemporary conceptual, political and empirical relevance and offering a variety of theoretical and practical viewpoints.
This year, in light of the extraordinary circumstances, (and which has necessitated the cancellation of the Social Policy Association Annual Conference), we are particularly looking for agenda-setting contributions in relation to the impact, consequences and amelioration of the Covid-19 pandemic in the broad field of social policy. We encourage contributions that take a critical approach to the impacts on vulnerable groups, explore the ways in which social policy researchers have responded, relate early findings from urgent new research, or take a comparative/international approach.
In addition we also welcome contributions to emerging and re-emerging issues such as Black Lives Matter and racism, Brexit, migration, changes in social security etc. Accepted contributions will be published as book chapters in SPR 33.
We particularly encourage contributions from authors from under-represented groups, as well as early career researchers.
Deadlines
Please submit an abstract not shorter than 400 words together with authors' names, affiliation and emails to sprabstracts@gmail.com by no later than 12th August 2020. The Editorial team will then select roughly twelve abstracts by the end of August and ask to produce a first full draft of the chapter (generally around 7,000 words inclusive of references) by mid-October, with a final draft expected by mid-December. The review is expected to be published by the end of Spring/ beginning of Summer 2021.
Didn't find what you were after?
Search again