Sex and Intimacy in Later Life
Series Editors: Paul Simpson, Independent Academic, Paul Reynolds, International Network for Sexual Ethics and Politics and The Open University and Trish Hafford-Letchfield, University of Strathclyde
Older people are commonly characterised as non-sexual, or their sexuality is considered a superficial concern in comparison to health, public services and pensions. This is despite evidence of an increase in sexual engagement amongst older people. Little academic attention has been given to this subject, or to the impact that this may have, such as increased rates of sexually transmitted infection or implications for healthy sex lives in care institutions.
This internationally focused series builds on, extends and deepens knowledge of sexual practice amongst older people. Pulling together work by established and emerging scholars across a range of disciplines, it covers the experiential, empirical and theoretical landscapes of sex and ageing.
Read this introduction from the series editors
Call for proposals
The Series Editors welcome proposals for books that represent current and innovative research on age, sex and sexuality. They particularly welcome books on the following themes:
Understanding older people's sexual and intimate lives
Policy and practice change in supporting older people's sexual and intimate lives
Technology and older people's sexual and intimate lives
Recognition, diversity and sub-cultures in older people's sexual and intimate lives
Representations of older people's sexual and intimate lives and their effects
Constraints on older people's sexual and intimate lives and challenging any unequal and unreasonable restrictions
If you would like to discuss a proposal, please direct your email to the Series Editors below:
Paul Simpson: psimpson1958@hotmail.com
Paul Reynolds: sexethicspolitics@gmail.com
Trish Hafford-Letchfield: trish.hafford-letchfield@strath.ac.uk
International Advisory Board
Jill M. Chonody, Boise State University, US and University of South Australia, Australia
Mark Henrickson, Massey University of New Zealand, New Zealand
Ricardo Iacub, University of Buenos Aires, Argentina
Diana Kwok, The Education University of Hong Kong, Hong Kong
Ketki Ranade, Tata Institute of Social Sciences, India
Marjorie Silverman, University of Ottawa, Canada
Suen Yiu Tung, The Chinese University of Hong Kong, Hong Kong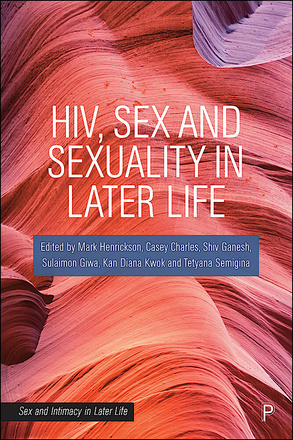 Drawing on international perspectives and research, this book explores the experiences of sex and sexuality in individuals and groups living with HIV in later life (50+).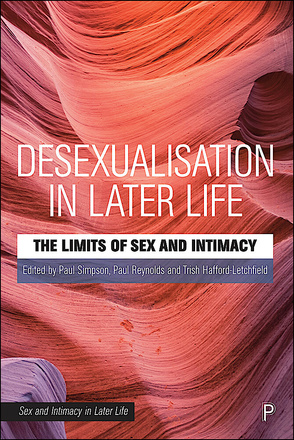 The Limits of Sex and Intimacy
Challenging stereotypes, this volume investigates the experiential and theoretical landscapes of older people's sexual intimacies, practices and pleasures. Contributors explore the impact of desexualisation and distinguish the challenges older people face from the prejudices imposed on them.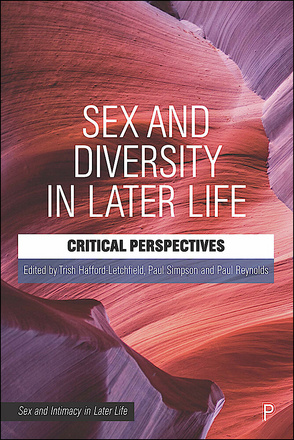 Critical Perspectives
Addressing diversity in sexual and intimate experience later in life (50+), this collection explores how being older intersects with ethnicity, gender, sexuality and class. This original text extends knowledge concerning intimacies, practices and pleasures for those thought to represent normative forms of sexual identification and expression.

Didn't find what you were after?
Search again